Latest from the OFR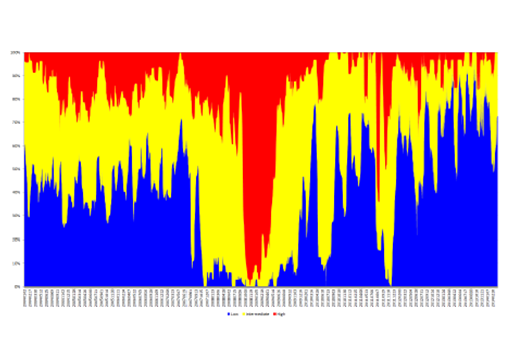 This paper identifies hidden liquidity regimes (high, medium and low) across a broad range of financial markets that can be used for characterizing periods of market stress and identifying underlying predictors of liquidity shocks. This regime could have provided meaningful predictions up to 15 trading days in advance of the 2008 financial crisis. These methods offer a potential framework for monitoring and predicting a systemwide collapse in market liquidity, which could signal a collapse of liquidity in the funding markets and a broader financial crisis.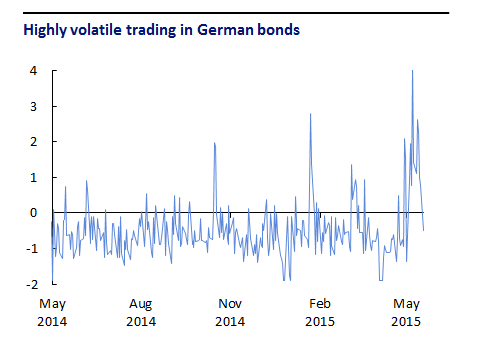 Over the last month, long-term euro area bonds experienced a sharp sell-off, leading to outsized moves in other major global bonds, including U.S. Treasuries. The sell-off reflects a partial unwinding of the euro area "QE trade," in which investors established sizable positions in euro area bonds, equities, and the euro in response to the European Central Bank's expanded asset-purchase program.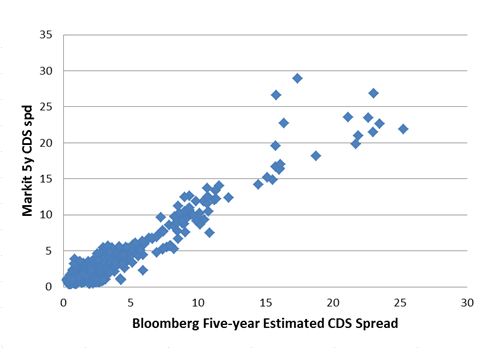 This paper examines credit default swap (CDS) spreads in a sample of international banks for evidence of a benefit related to possible measures of systemic importance. The authors find a consistent, statistically significant negative relationship between five-year CDS spreads of banks and nine different systemic importance indicators. The paper shows that the benefit is most pronounced for banks within a certain asset range. Such evidence is weaker for banks identified by regulators as global systemically important banks.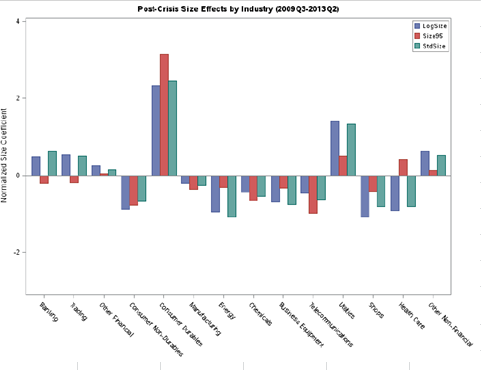 This paper examines evidence of a too-big-to-fail subsidy for large financial firms by comparing borrowing costs of large and small firms across industries. The paper finds that larger firms borrow more cheaply in many industries, and this size effect is often largest in nonfinancial industries. These results challenge the notion that expected government bailouts are behind borrowing cost advantages enjoyed by the largest financial firms.
News & Events
May 07, 2015
The OFR released two working papers today that focus on the potential risks of central clearing of over-the-counter derivative transactions.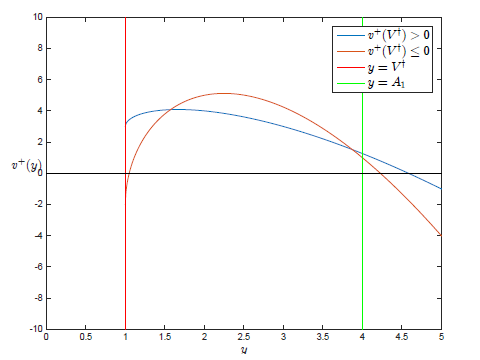 This paper develops a model for concentration risks that clearing members pose to central counterparties. Over time, larger clearing members crowd out smaller clearing members. Systemic risk is created because high clearing member concentration results in relatively lower lending, higher cost of capital, and increasingly costly hedging. To address this risk, the paper proposes a self-funding systemic risk charge.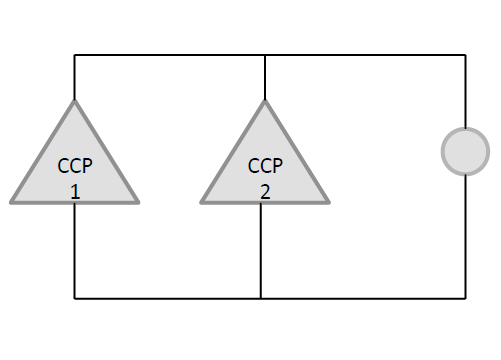 This paper focuses on the systemic risks in markets cleared by multiple central counterparties (CCPs). Each CCP charges margins based on the potential impact from the default of a clearing member and subsequent liquidation of a large position. Swaps dealers can split their positions among multiple CCPs, effectively "hiding" potential liquidation costs. A lack of coordination among CCPs can lead to a "race to the bottom" because CCPs with lower perceived liquidation costs can drive competitors out of the market.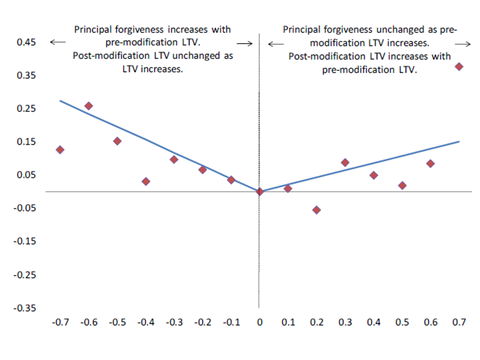 This paper uses data from the Home Affordable Modification Program to examine the impact of principal forgiveness on mortgage default. On average 3.1 percent of loans become delinquent and exit the program each quarter. The authors estimate that the rate would have been 3.8 percent absent principal forgiveness, which averaged 28 percent of the initial mortgage balance.
News & Events
May 05, 2015
A recent paper funded by the OFR through its joint grant program with the National Science Foundation offers insights into the impact on the financial system of high-frequency trading, contributes to developing technologies for working with large datasets, and fosters understanding of market liquidity.
Yields on long-term bonds in advanced economies are at historically low levels. Several factors appear to be at work. While financial stability risks currently appear moderate, a persistence of low long-term Treasury yields could lead to a buildup of such risks if it encourages excessive borrowing or investor risk-taking.