Latest from the OFR
News & Events
June 24, 2015
The U.S. Office of Financial Research released today an update to its assessment of threats to financial stability, concluding that overall risks to financial stability remain moderate.
The monitor displays a snapshot of weaknesses in the financial system based on five functional areas of risk. The monitor is not designed to predict the timing or severity of a financial crisis but to identify underlying vulnerabilities that may predispose the system to a crisis.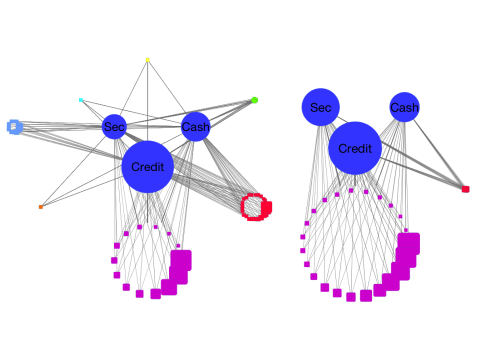 This paper presents a dynamic bipartite network model for a stress test of a banking system's sensitivity to external shocks in individual asset classes. As a case study, the model is applied to investigate the Venezuelan banking system from 1998 to 2013. The model quantifies the sensitivity of bank portfolios to different shock scenarios and identifies systemic vulnerabilities that stem from connectivity and network effects, and their time evolution. The model provides a framework for dynamical macroprudential stress testing.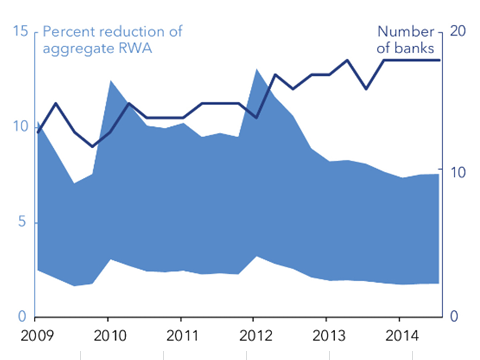 This brief argues that more data are needed to allow investors and counterparties to assess how banks reduce their required regulatory capital by transferring credit risk to third parties. The authors use public regulatory data to show that 18 banks purchased $38 billion in credit protection as of Q4 2014 to obtain regulatory capital relief. They also estimate the impact of these transactions on banks' risk-based capital ratios.
News & Events
June 08, 2015
Growth and financial stability can not only coexist, but financial stability is a predicate for sustainable prosperity. We have done a lot to build a more resilient financial system, but we have much more to do. Assuring financial stability will always be an ongoing challenge.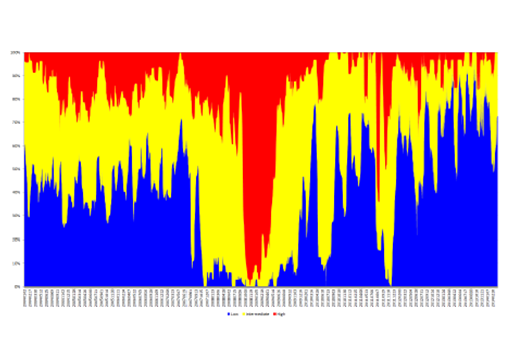 This paper identifies hidden liquidity regimes (high, medium and low) across a broad range of financial markets that can be used for characterizing periods of market stress and identifying underlying predictors of liquidity shocks. This regime could have provided meaningful predictions of liquidity disruptions up to 15 trading days in advance of the 2008 financial crisis. These methods offer a potential framework for monitoring and predicting a systemwide collapse in market liquidity, which could signal a collapse of liquidity in the funding markets as experienced in the financial crisis.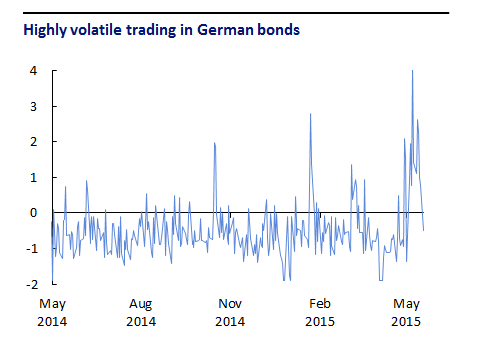 Over the last month, long-term euro area bonds experienced a sharp sell-off, leading to outsized moves in other major global bonds, including U.S. Treasuries. The sell-off reflects a partial unwinding of the euro area "QE trade," in which investors established sizable positions in euro area bonds, equities, and the euro in response to the European Central Bank's expanded asset-purchase program.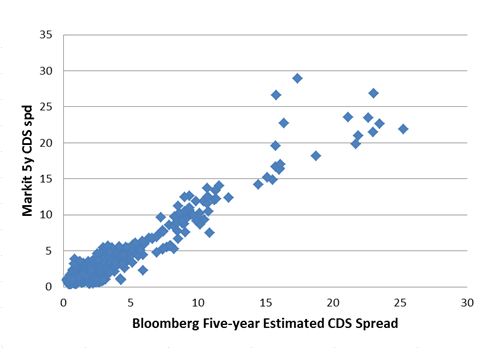 This paper examines credit default swap (CDS) spreads in a sample of international banks for evidence of a benefit related to possible measures of systemic importance. The authors find a consistent, statistically significant negative relationship between five-year CDS spreads of banks and nine different systemic importance indicators. The paper shows that the benefit is most pronounced for banks within a certain asset range. Such evidence is weaker for banks identified by regulators as global systemically important banks.