Latest from the OFR
News & Events
October 6, 2015
The Bank for International Settlements, the Netherlands Bank, the Deutsche Bundesbank, and the Review of Finance hosted the workshop.
News & Events
October 6, 2015
This workshop on October 29-30, 2015, in New York City will bring together central bankers and regulators from across the globe to extend and build on a workshop held in January 2015 in London.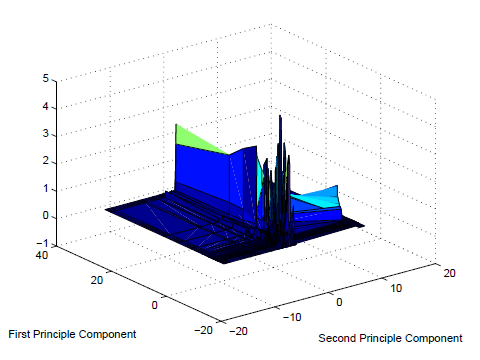 Uncertainty is a crucial factor in financial stability, but it is notoriously difficult to measure. This working paper extends techniques from engineering to quantify fundamental economic uncertainty, and applies the method to an example of portfolio stress testing. By this measure, uncertainty peaked in late 2008.
Analysis
September 28, 2015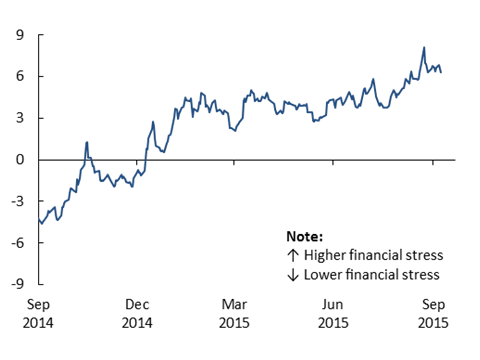 U.S. financial markets have been more stable in September, following a marked deterioration in August. However, investor risk appetite appears to be weaker than before the sell-offs and underlying concerns persist about emerging market growth.
News & Events
September 16, 2015
Concern has focused recently on the apparent fragility of market liquidity, which refers to the ability to buy and sell securities with a minimal price impact and is essential for markets to operate efficiently. Although liquidity may seem adequate under normal conditions, it seems to disappear abruptly in times of stress.
Analysis
September 16, 2015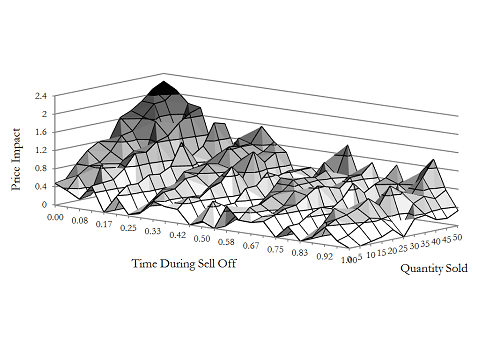 This paper presents an agent-based model for examining price impacts and liquidity dynamics during financial crises, which are often characterized by sharp reductions in liquidity followed by cascades of falling prices. The model highlights the implications of changes in market makers' ability to provide intermediation services and the decision cycles of liquidity demanders versus liquidity suppliers during a crisis.
News & Events
September 9, 2015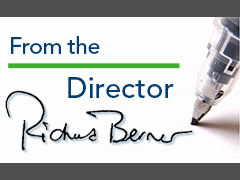 The Office of Financial Research released a working paper today intended to serve as a reference guide for the U.S. repurchase agreement, or repo, and securities lending markets. The first such comprehensive reference to these securities financing transactions, it is critically needed.
Analysis
September 9, 2015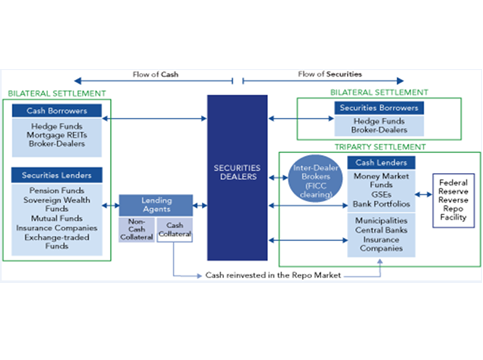 This paper is a reference guide on U.S. repo and securities lending markets. It discusses the main institutional features of these markets, their vulnerabilities, and data gaps that prevent market participants and regulators from addressing known vulnerabilities.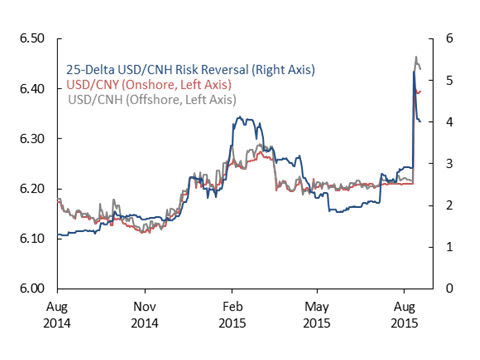 Risk aversion intensified in August following China's surprise renminbi devaluation and its shift toward a more market-oriented currency regime. The currency moves magnified market concerns about slowing global growth and inflation, causing pronounced sell-offs in markets for commodities, emerging market currencies, and global equities.
News & Events
August 20, 2015
The OFR and the University of Michigan are sponsoring a conference Oct. 22-23 in Ann Arbor, Mich., to explore how methods from diverse fields, such as system analysis, agent-based modeling, and data visualization, can be used to identify, measure, monitor, and mitigate risks to the financial system.